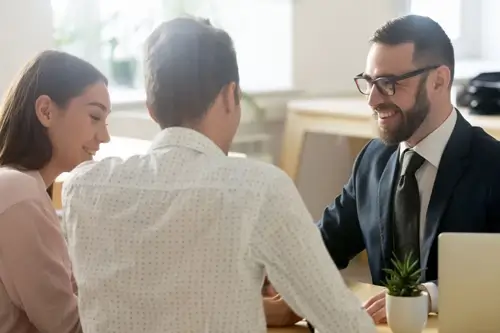 If you're looking for an easy way to get money without having to worry about your employment status, a no employment verification loan from Prominence Funding might be the right choice for you. These loans are perfect for people who don't have time or the documentation to go through the hassle of proving their income. In this article, we will discuss what no employment verification loans are and who they are for. We will also provide some tips on how to qualify for one of these loans.
What is a CDFI Loan?
A CDFI loan is a Community Development Financial Institution loan. CDFIs are private financial institutions that provide financing to underserved markets and populations, including irregular-income individuals, minorities, and rural communities. CDFIs use a variety of lending products to meet the needs of their borrowers, including no employment verification loans.
Who Is a No Employment Verification Loan For?
A no employment verification loan is for anyone who does not have the time or documentation to prove their income. This includes people who are self-employed, independent contractors, gig workers, and people on disability or Social Security. No employment verification loans can be used for a variety of purposes, including starting a business, paying for school, or consolidating debt.
How to Qualify for a No Employment Verification Loan
To qualify for a no employment verification loan, you will need to have a good credit score and a steady source of income. You will also need to provide some documentation, such as your tax returns, bank statements, and proof of address. Prominence Funding is a CDFI that offers no employment verification loans to qualified borrowers.
Unique Features of No Employment Verifications Loans
To qualify for a no employment verification loan, income documentation is not required. Similarly, your debt-to-income ratio is not calculated. In most cases, only the first page of a bank statement is required for portfolio loans in amounts of up to $3 million. It's a common misconception that these loans are for low-income individuals. On the contrary, they're ideal for the self-employed, individuals with volatile or irregular income, retirees, seasonal workers, real estate investors, or individuals who have experienced a recent bankruptcy.
Smart underwriting is what Prominence Funding offers to borrowers through its lending program. It eliminates the superfluous papers that are not a necessary component of the credit evaluation. This program is for individuals who are self-employed, a small or cash business owner, retired, or have some other unique circumstance.
Do you believe you may qualify for a no income verification loan? Learn more about this type of financing and how to apply by contacting Prominence Funding today.